Teaming up with me is the talented Jen from Teaching in the Tongass! I am a big fan/addict of all of her amazing clipart and now a fan of her adorable classroom craftivities and products!
Jen, as you may have guessed from her shop and blog name, lives and teaches in Alaska. Although it is one of our great states, to my little Seconds, it is light years away from us here in Michigan!
Before we started with our Iditarod activities, we spent some time reading books and watching travel videos about Alaska.
The Iditarod race started
on March 1st, so the timing for this unit was perfect!
The students pretended to be a musher searching for the perfect dog to adopt to lead their team. We brainstormed a list of qualities that would make an excellent lead dog. I purchased clipart from Teaching in the Tongass's Alaska Clipart Bundle to use to create this chart and for our other activities.
Then, we held a public adoption and the students had to tell about the character traits they were hoping for in their dog and promise to train and care for them properly before leaving our "center".
a Rafflecopter giveaway
Now, here are the details for the giveaways!
1. Start anywhere on the map below.
2. Stop by each blog and read about the products swapped between each set of bloggers.
3. Enter to win the resources that are featured by each blog pair. Each pair of bloggers has the same raffle, so you only have to enter on one of the two blogs.While you are at each blog, if you are not already a follower, sign on to follow!
4. The raffles are open until midnight March 15th.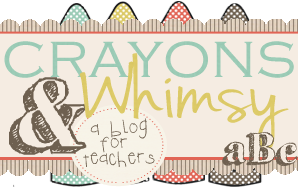 SWAP C
SWAP D
SWAP E
SWAP G
SWAP H